Agriculture Legacy Project
Remembering the past, celebrating the present, and looking with hope to the future.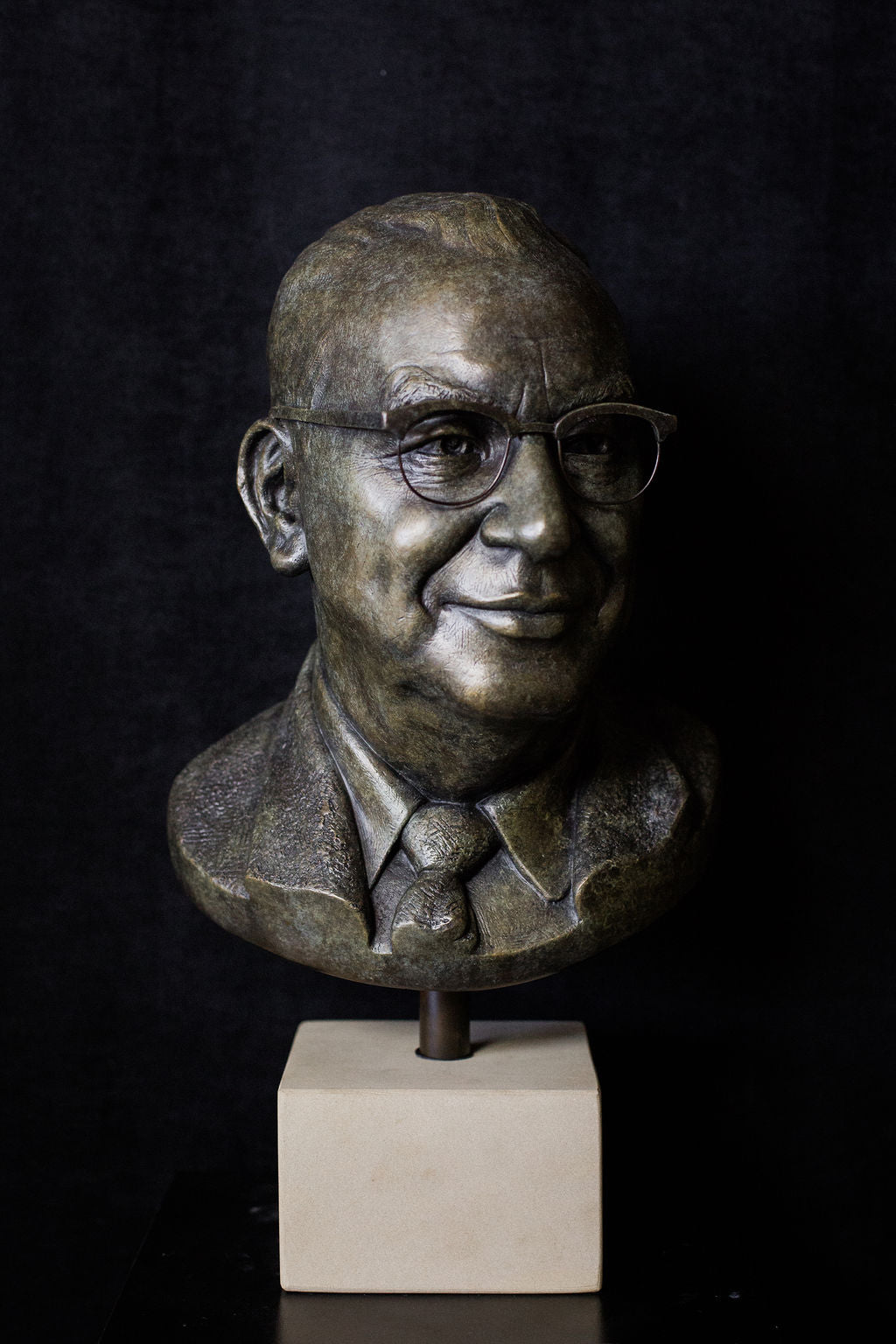 J. Donald Phillips
IN REMEMBRANCE AND HONOR OF PRESIDENT J. DONALD PHILLIPS, WHOSE VISION AND LEADERSHIP FROM 1952 TO 1971 SUSTAINED AND STRENGTHENED HILLSDALE COLLEGE.
Have a sculpture idea in mind? Tell me more!
Christi Fideles Laici Award
Commissioned by the National Catholic Prayer Breakfast, this award is presented annually to an outstanding lay person in the Catholic faith.
Christogram

The top of the lamp is marked with one of the earliest symbols used to name Christ, the Chi-Rho, along with the Alpha and Omega.

Light of the World

The flame rests at the end of the lamp with a golden orange patina. Its symbolism is inspired by Mathew 5:14-16.

Personalized engraving

This award is given annually and is personalized on the inside of the handle for each recipient.
"You are the light of the world. A city set on a hill cannot be hidden. Nor do people light a lamp and put it under a basket, but on a stand, and it gives light to all in the house. In the same way, let your light shine before others, so that they may see your good works and give glory to your Father who is in Heaven."
Mathew 5:14-16
Calvin Coolidge
A relief and plaque created for Plaster Auditorium at Hillsdale College. _________________________
The Inspiration of the Declaration of Independence. _____________________________________July 5, 1926
"The things of the spirit come first. Unless we cling to that, all our material prosperity, overwhelminging thought it may appear, will turn to a barren scepter in our grasp. If we are to maintain the great heritage which has been bequeathed to us, we must be like-minded as the fathers who created it. We must not sink into a pagan materialism.... We must keep replenished, that they may glow with a more compelling flame, the alter fires before which they worshipped." ~Calvin Coolidge